Summer brings light and colorful things to the world, therefore the open-air music festivals are likely held in this season all over the world. One of the top destinations is in Helsinki. Let's cross the sea to be somewhere with the music lovers:
The city center of Helsinki, finland is a busy place where many summer music festivals are held there. If you wish to visit festival in finland, you may check it out on the internet. As our mission is finding something new to dine by the sea. Let's browse some outdoor eateries in Finland. First stop, dining street at the seashore or harbour:
Along this harbour on the right is the right place to have decent meals and some drinks as well as dining at the hotel restaurants:
Even a set of fast food in this hotel looked so stylish:
The atmosphere was calm and peaceful in opposite to the busy street: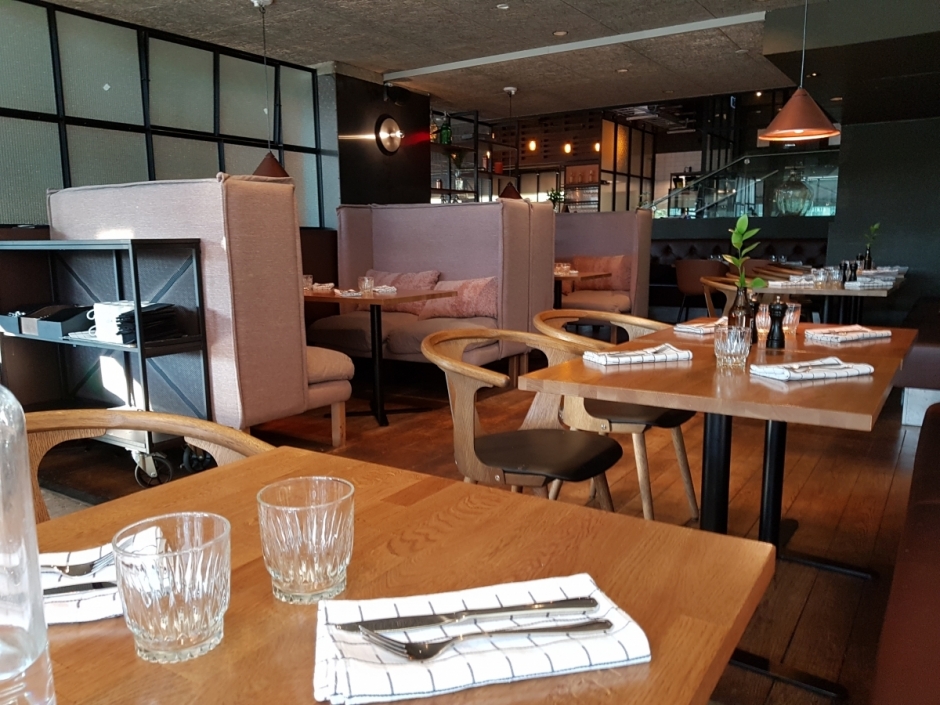 Are you looking for night outs? How about a cocktail or having a beer in hard rock cafe?:
The interior of the hard rock cafe in Helsinki was cozy and crazy at the same time:
Opening time is certainly suitable for people who would like to have some cocktails and music at the late hours. On the 20th of July 2019, there was a music festival "Pori Jazz", Finland's oldest jazz festival 18-20 July 2019. In the evening at the helsinki harbour, many seasonal visitors and summer tourists were there at this time. Some of them had to stand in queue, luckily there was the ice cream truck nearby to cool them down:
Either you swing up in the sky or swoop down into this swimming pool in the ocean. It looked like they enjoyed lovely sunbathing and swimming in the ocean:
Some of them, more or less young people prefered sitting in front of the Helsinki cathedral. It could be students from the university or dormitory nearby:
Summer lifestyle in Helsinki in 2019 was quite lovely, lively and colorful like the tents that sold fruits on the street market:
For whom who prefered indoor eateries, dining in an asian food court called "Mad Wok". This place is rather fit to people who are fond of asian food:
Creative people would enjoy "Spice ice" after dining spicy food from asian food??:
Have a spice life!